rocknload
So today I like,
love Taiwan
. Possibly it's because I spent like seven hours at one of the best night markets in the country today and bought a fuckton of clothes and food and stuff for like, thirty dollars, total. And I was there with friends and it was super fun and I spoke Chinese at people and didn't suck at it, and I met a Californian that owns a frozen yogurt joint there WHICH IS DELICIOUS and we chatted in American English for a bit and then I came home and found a new Taiwanese musician that I am like, completely in love with right now.
MAN I LOVE IT HERE
So to celebrate my sudden overwhelming love, have a giant picspam of
Taiwanese people you should know
.
FIRST IT'S JIRO WANG
GOD I LOVE JIRO
JIRO IS IN A BUMBLEGUM POP ROCK OUTFIT CALLED FAHRENHEIT, WHICH I USUALLY CALL FEILUNHAI BECAUSE THAT'S THE CHINESE FOR IT AND ALSO BECAUSE I CAN'T SPELL
THEIR NEW ALBUM IS LOL TERRIBAD AND BADLY PRODUCED BUT THEY ARE REALLY RIPPED AND GOOD LOOKING IN THE MUSIC VIDEOS, I MEAN THE COVER IS A GOOD EXAMPLE OF ALL OF THESE THINGS
SO YOU SEE
ANYHOW GOODBYE JIRO, I CANNOT DWELL ON YOU FOREVER
SCROLL UP TO THAT ADORABLE GODDAMN GIRL IN THE THIRD PICTURE, THIS IS HEBE TIAN
HEBE IS FUCKING GORGEOUS
AND ADORABLE, AND I WANT HER HAIR SO BADLY
ALSO ADORABLE? AARON YAN
AARON IS ACTUALLY PRETTY ATTRACTIVE BUT IMHO IT ONLY REALLY COMES ACROSS IN VIDEO, IN STILLS HE IS JUST ADORABLE
I HAVE TO KEEP EDITING THIS SECTION BECAUSE GOD, NO IMAGES OF HIM WANT TO BE HOTLINKED PROPERLY GODDAMN
BUT YOU KNOW WHAT'LL FUCKING ROT YOUR TEETH WITH ADORABLE CUTENESS? AARON AND HEBE
TOGETHER
CAN YOU EVEN SURVIVE
I CAN'T SEGUE INTO WANG LEEHOM PROPERLY, SO OKAY, LET'S JUST DO THIS
TECHNICALLY HE'S AN AMERICAN BUT WTF EVER, HE'S LIVED HERE FOR LIKE A DECADE OR SOMETHING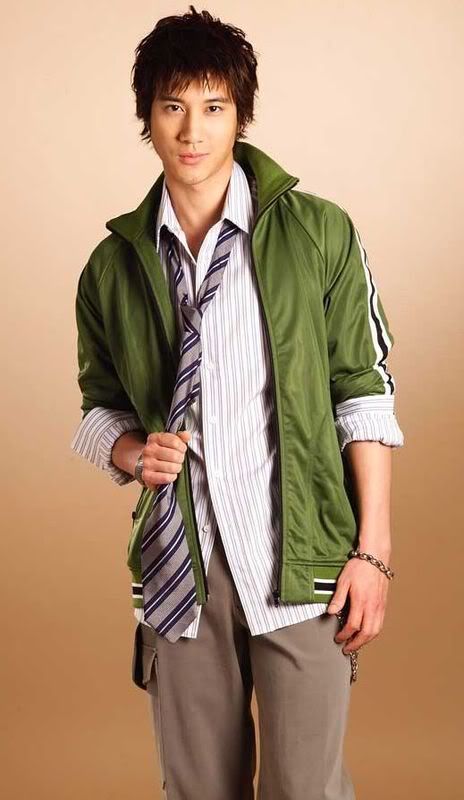 I CAN ATTEST TO THE FACT THAT HE LOOKS EXACTLY LIKE THIS IN PERSON
BLAH BLAH BLAH TAKESHI KANESHIRO
I ACTUALLY DON'T FIND HIM ATTRACTIVE SO MUCH AS A WORK OF HUMAN ART, HE IS EVERYTHING WE AS A SPECIES SHOULD AESTHETICALLY ASPIRE TO. I'M ALSO TOLD HE CAN'T ACT BUT WHATEVER
MR. KANESHIRO, YOU ARE POSSIBLY
TOO
GOOD LOOKING, IT'S CREEPY IN SOME SHOTS
I WANT TO APOLOGIZE FOR TALKING ABOUT DUDES FOR TOO LONG
THIS IS ELLA CHEN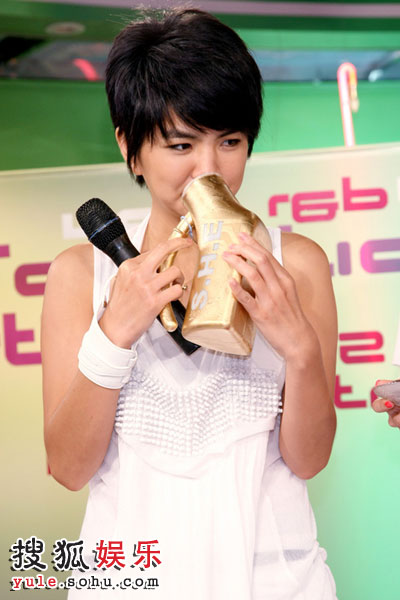 I HAVE NO IDEA HOW SHE MANAGES TO BE SO CUTE AND ALSO BADASS AT THE SAME TIME? IT'S GOTTA BE THE HAIR
ELLA AND HEBE ARE BOTH IN S.H.E, ANOTHER BUBBLEGUM POP ROCK OUTFIT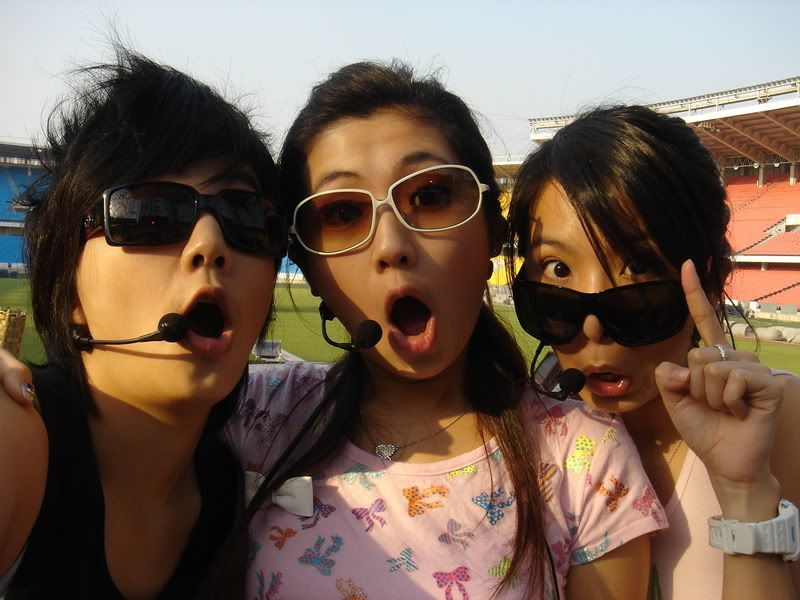 THEIR MUSIC MATCHES THEIR IMAGE REMARKABLY WELL, WHAT I'VE HEARD SLAYS ME WITH THE ADORABLENESS, IT SLAYS ME
THIS MIGHT SURPRISE YOU, SINCE I'M A PRETTY LONGTIME ROCK AND METAL FAN
LUCKILY, TAIWAN GIVES ME A-MEI
OH MY GOD A-MEI
A-MEI ACTUALLY SINGS A HARD ROCK SONG IN
TAIWANESE HOKKIEN
AND SHE'S HOT
I LOVE HER SO MUCH I ALMOST CAN'T DEAL WITH HER EXISTENCE
THERE'S SO MANY MORE THOUGH
SO MANY, HERE ARE SOME HONORABLE MENTIONS
plz no comments about how hot (or not) you find asians, you will kill my happy buzz
but yeah, right now my fandom is basically the entire entertainment industry of taiwan
I am sorry if you have to talk to me for like ... probably the next
year
, because yeah this is going to come up repeatedly
if you want to know more about any of these people, you
only need to ask
. you might not even need to ask tbh. you might not even want to know.